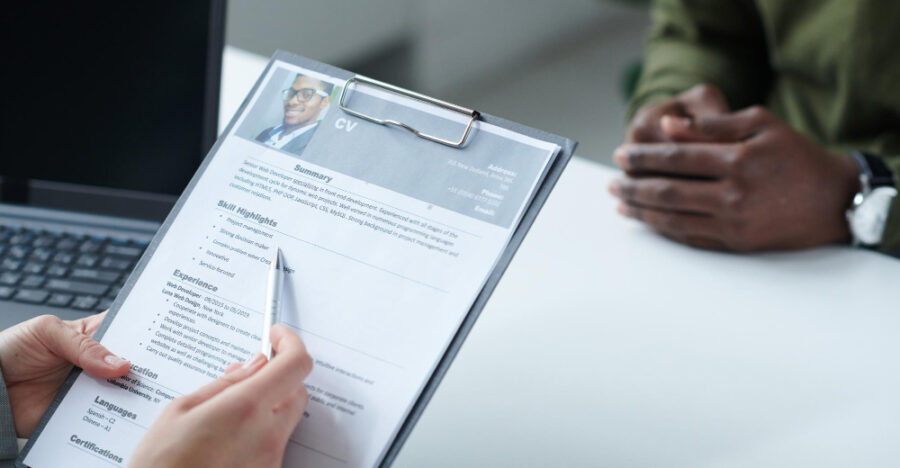 Description for our service
Our Vetting Service is where we solely focus on processing all the candidate applications in your pipeline for a particular role. This includes vetting them through our questionnaire, video stage, in-depth interviews, test project and reference checks.
Small to medium business owners who have an amazing pipeline of candidates, but don't have the time or expertise to thoroughly vet, interview and conduct reference checks.
Frequently Asked Question
Do you charge a % of salary?
We have fixed fees based on the seniority of the role you are looking to hire for.
How are you different from other vetting services?
We specialize in remote hiring of leadership and provide 1-3 month ongoing support. We act as your personal recruitment team and conduct all initial interviews. You only interview the top 3% of candidates, and you have access to all candidates that apply. We also offer a 100% money-back guarantee.
What roles can you help me with?
We can help you hire for almost any remote or hybrid role.
How do you vet candidates?
We vet candidates through a rigorous process that includes a questionnaire, video stage, in-depth interviews, test project, and reference checks. We use our expertise to identify top candidates who are the best fit for your role and your organization.
How do I communicate with your team during the vetting process?
We will assign you a dedicated account manager who will be your point of contact throughout the vetting process. You can communicate with them via email or other means of communication agreed upon.
Can I customize the vetting process to meet my specific needs?
Yes, we can customize the vetting process to meet your specific requirements. Please schedule a Free Consultation Call to discuss your needs further.
How long does the vetting process take?
The vetting process may vary in duration depending on the specific requirements of the role and the availability of candidates. However, we guarantee that we will continue sending top candidates until you make an offer.
Fill out the Talent Form & book a Free Consultation Call.