January "Hit of Hiring" is Here❄️
Welcome to January Hit of Hiring!
As the holiday season comes to a close ? ? and the new year begins, the job market has really come to life, with many companies hiring.
At  Remotivate , we want to make sure you're staying informed and up-to-date on all things related to remote hiring and work.
Scroll down to see what's hot, what's new, and what you should know about your remote hiring process this month!?
In this Month's Newsletter…
? Remote Hiring in The Media
? News from Remotivate: Join Us in Our Upcoming Events!
? LinkedIn Stats: Employers Get Access To More Talent
? Case Study: A COO For a 250+ International Team Content Agency
? Will the Future Be Hybrid?
? Our Featured Remote Jobs
---
? Remote Hiring in the Media
---
? News from Remotivate!
We are thrilled to share that Remotivate will be participating in a number of events in the upcoming months.?
Here is our events calendar so far ?:
---
? LinkedIn Stats – Employers Get Access To More Talent
Companies are increasingly moving towards skills-first hiring and away from college education ? as a prerequisite for well-paying jobs.
A recent analysis of LinkedIn data shows that year over year the number of job postings on the platform that didn't require a four-year degree rose from 15% to 20%, a 33% percent increase?.
What does that mean?
▶️ First of all, recruiters and hiring managers get access to a bigger pool of candidates.
▶️ And secondly, eliminating the requirement for a four-year degree in job postings will greatly enhance diversity in the hiring process.
Check out the full article  here .
---
? Another Remotivate Success Story…
WordAgents – a Content Agency with an international team of over 250 members needed to hire a COO for their agency.
However, finding the right candidate proved to be a challenge ?.
"I already know that we'll be using Remotivate again really soon"- they're now saying.
Do you want to know how WordAgents were able to hire a superstar in just 3 weeks of working with Remotivate?
Check out WordAgent's full story below!?
---
? Will the Future Be Hybrid?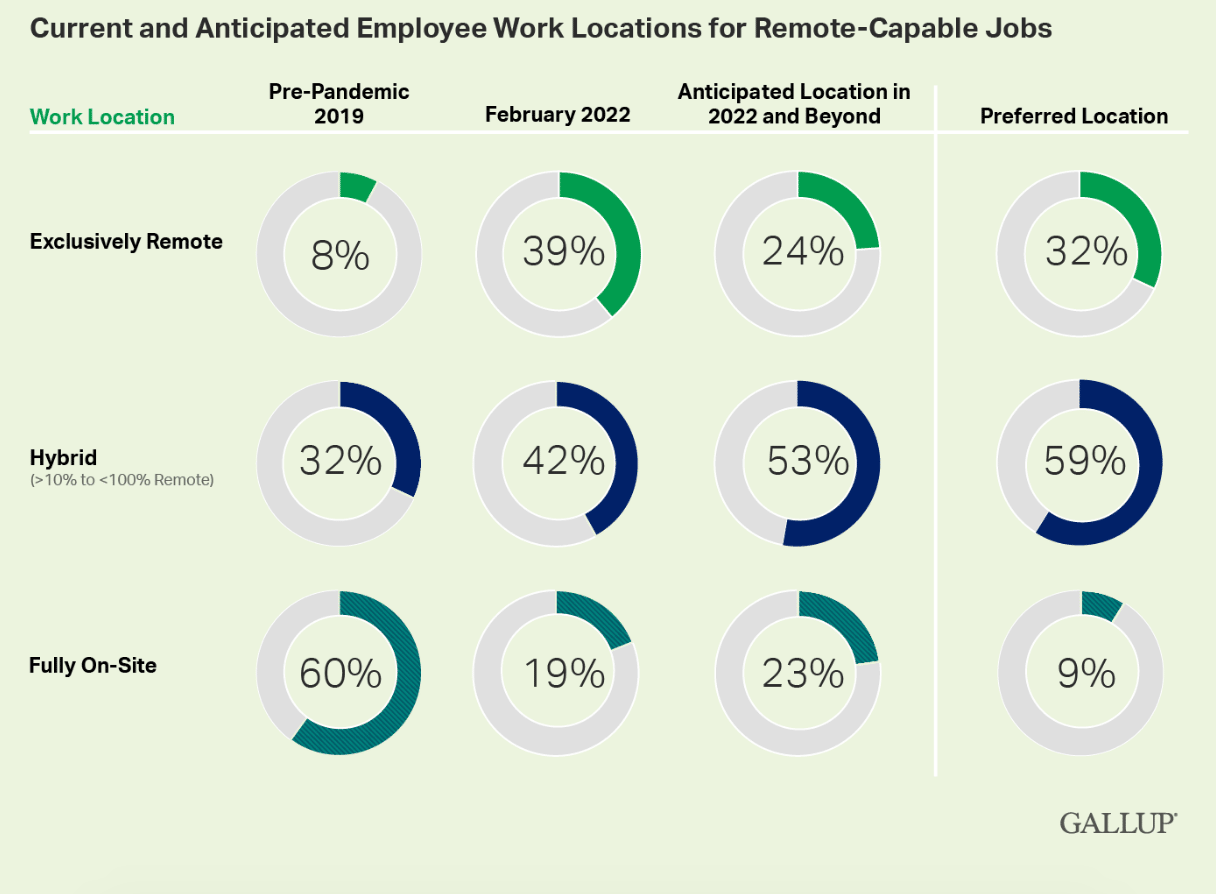 ---
? Our Featured Remote Jobs
Here are some of the most popular roles we are hiring for this month! If you need to fill a similar role in your company, let us know, since we may have your perfect candidate.
Below are our 3 most popular remote positions this month.
Click on the link to view the job description:
 Marketing Manager  – This is the role for you if you need someone responsible for developing, implementing and executing strategic marketing plans.
 Head of Operations  – The most popular role we have for our Ecom and Agency clients.
Want help finding the right candidate for you?
Book a call with Anna below?
---
Thank you for taking the time to read our stories. ?
If you are enjoying this newsletter consider sharing it with someone you think may like it.
We wish you a great day!