December "Hit of Hiring" is Here ??
Welcome to December Hit of Hiring!
Hello and Happy Holidays!?
This year at Remotivate has been full of new challenges and amazing opportunities!
Our team has grown to 13 incredibly hardworking individuals, and this is only the beginning.?
As we look ahead to the holiday season and the start of a new year, we're feeling grateful and excited for all that the future holds for our candidates, our clients and our team.?
And as it is a special time of the year, we will be offering a very special surprise for all of our clients (read more below)??.
Scroll down to see our last issue of the year with the latest remote work updates and news, updates from our recent travels, and a special holiday surprise for you! ?
In this Month's Newsletter…
? Remote Hiring in The Media
? Latest News: We Went to The Nomad Island Fest!
? LinkedIn Stats: Surprising statistics about remote jobs and candidates!
? Comic by Work Chronicles
? Case Study: A VP of Sales For a Cybersecurity Training Company
? Remote Work Trend in the Post-Pandemic World
? Our Featured Remote Jobs
? Our Special Present For You
? Remote Hiring in the Media
Are you planning to

 

fly within EU

 

next year? Be ready to use your phone to make calls, send texts and even stream media during your flight!

 

Creating SOPs

 

for your remote team has never been so easy!

 

Virtual reality training

 

can completely change the way employees are trained while working from home.
?

We Went to The Nomad Island Fest!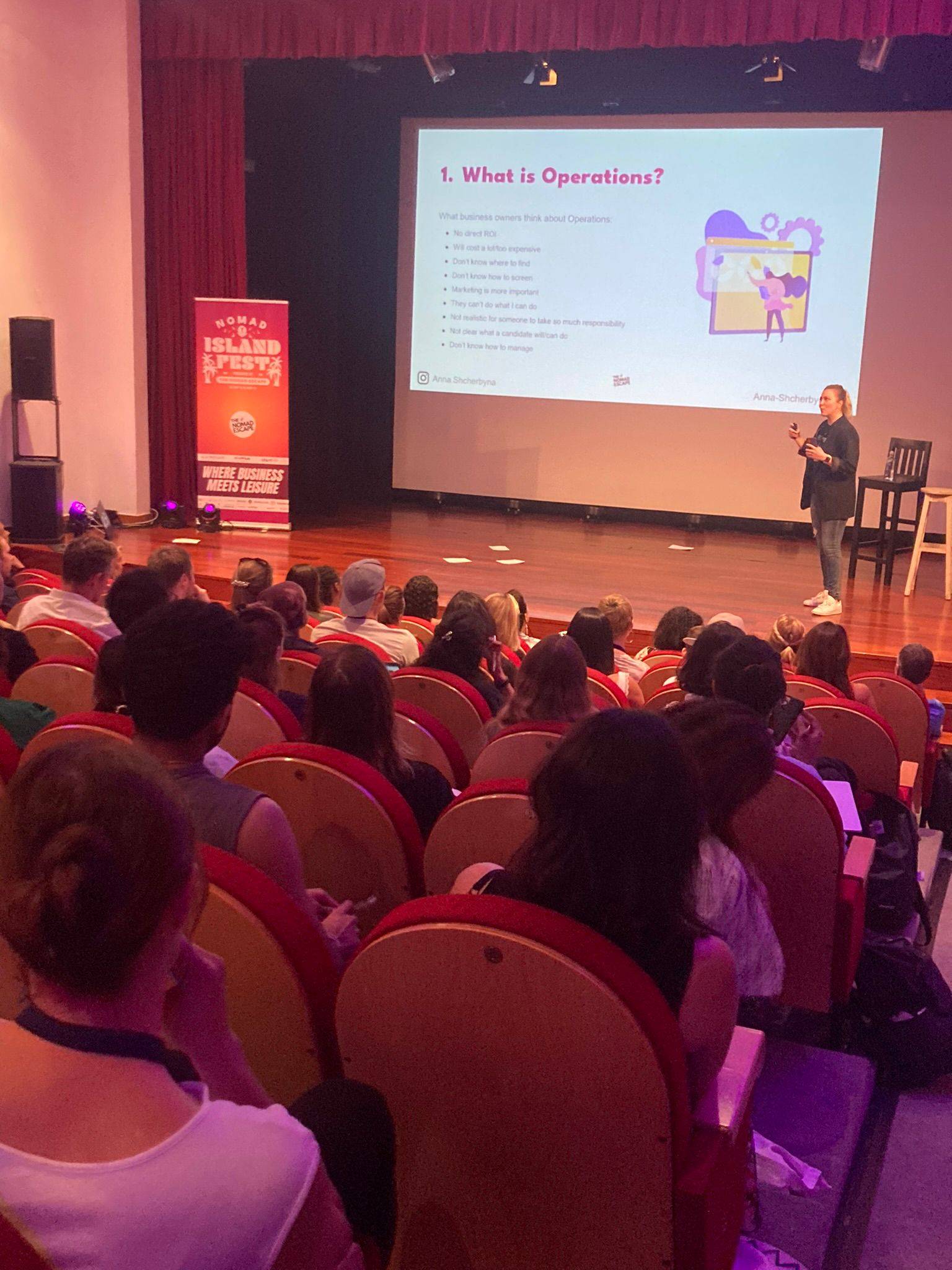 1-7 December our team went to The Nomad Island Fest ? to speak about one of the most important roles for a business owner: Operations! ?
From Junior to Senior roles, Operations is at the core of every business.?
Like a heart without a brain – you can't run Marketing without Operations!
?Did you know that you can hire your first operations help with 500$ per month?
If you want to learn more, book a FREE call with Anna below ?
? LinkedIn Stats
US remote-job postings on LinkedIn reached an all-time high in February 2022, at 20% of all US jobs — yet they attracted over 50% of all applications.?
By September, remote-job posts fell to 14% of all posts, but received 52% of all US applications. ??
Even if employees may be losing some power in the job market, some jobs aren't being filled, and workers' interest in moving on and getting new jobs is still high.
That's driving more focus on promoting internal candidates, which LinkedIn's data shows increases retention. ?
Check out the full article  here .
? Comic by Work Chronicles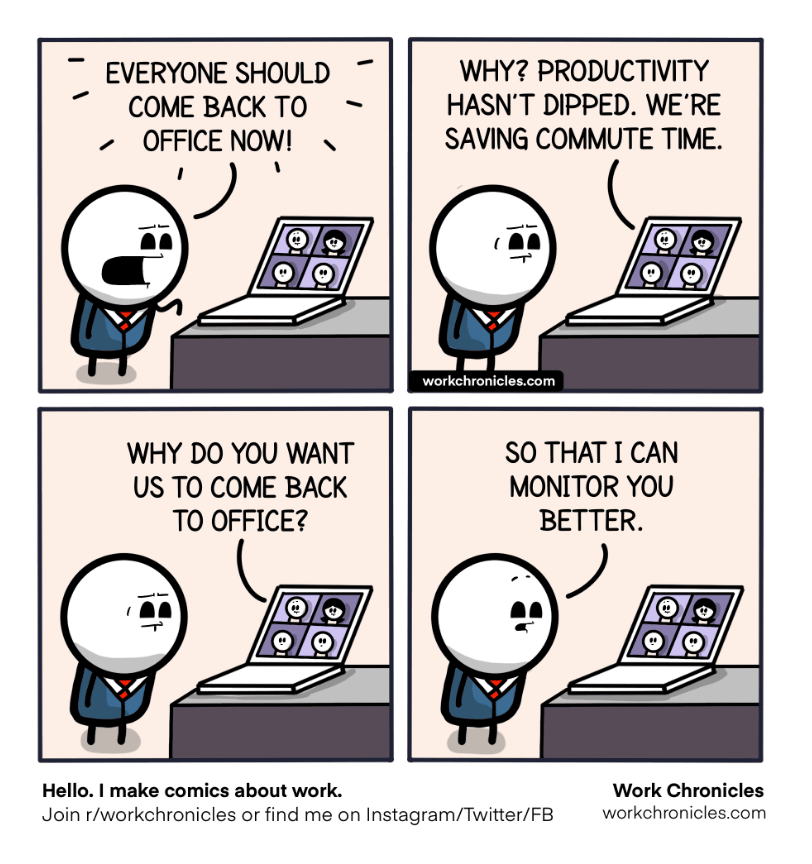 ? Another Remotivate Success Story…
Hook Security, a unique SaaS business, just brought on their VP of Sales using Remotivate's services.
After getting recommended to use our services, he's now saying: "You're definitely the most process-oriented recruiting group that we've worked with today."
Want to read the full story? Click for more below.?
? Remote Work Trend in The Post-Pandemic World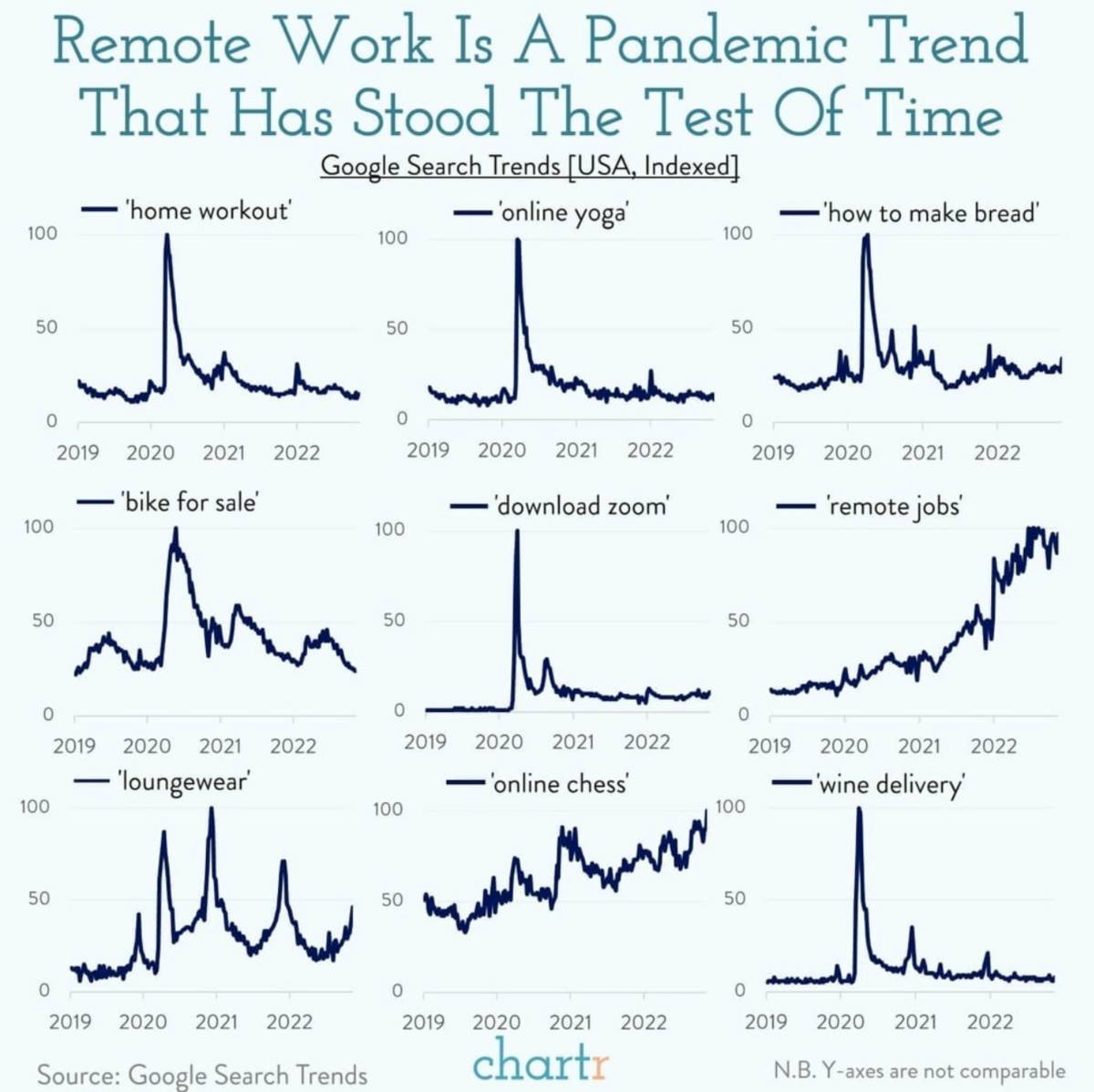 ? Our Featured Remote Jobs
Here are some of the most popular roles we are hiring for this month! If you need to fill a similar role in your company, let us know, since we may have your perfect candidate.
Below are our 3 most popular remote positions this month.
Click on the link to view the job description:
 

Recruitment Manager

 

– Everyone is looking for extra help with hiring and scaling their business!

 

Account Director

 

– This is the role for you if you need someone that oversees client projects and nurtures relationships with clients.

 

Head of Operations

 

– The most popular role we have for our Ecom and Agency clients.
? Our Special Present To You
?☃️ It's Christmas!
We're celebrating by offering a 25% discount on our Hiring Services, and that's not all!
By working with us on at least 1 role, we will also help hire 1 junior position completely for free!
The offer begins December 23 and ends Jan 5th. ⏰
?Not ready to hire right now? Lock in the special promo before Jan 5, you can use the service whenever you're ready within the next 12 months.
Full details  here. 
If you are ready – just click on the button below to chat with Anna and claim your discount.?
Thank you for taking the time to read our stories. ?
If you are enjoying this newsletter consider sharing it with someone you think may like it.
We wish you and your loved ones a very Merry Christmas and a Happy New Year!??